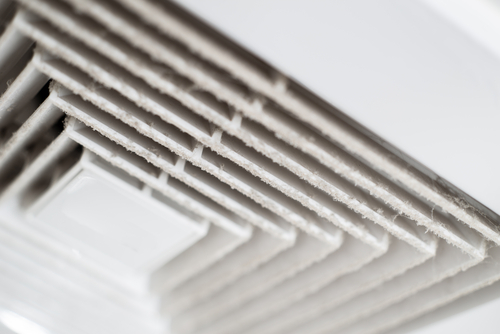 It's critically important that the forced air in your home be free of pathogens, irritants, allergens and other debris that could lower your quality of life. Unfortunately, it's not always easy to spot these detractors and even harder to determine where they're coming from. L Seven N Company Inc., Ventilation Cleaning Specialists is here to eliminate detriments to your home's air and resolve them at the point they occur.
From your chimney to your dryer vent and beyond, we'll track down every last suspect area of your home to absolve your air of detractors. Some of our focuses include:
Mold testing
Mold can take root anywhere there's moisture in your home. Basement and crawlspaces are common areas of concern. Our residential mold testing in Santee, CA ensures any and all mold in your home is discovered and eradicated. This can prevent allergies, health hazards and costly damages to your home as the result of mold growth.
Chimney sweeping
Soot, creosote and ash from your chimney are more than just hazards for your health when you breathe them in—they can also cause house fires if not taken care of! Hiring a chimney sweep in Santee, CA is one of the best investments you can make, not only for your health, but for your safety as well.
Dryer vent cleaning
Lint and other debris can easily clog up your dryer vent, creating a fire hazard. Luckily, this is easily avoidable with regular vent cleaning in Santee, CA. Our experts will thoroughly inspect your vent and remove any traces of lint buildup.
Hood cleaning
The hood above your oven can become a festering ground for dried grease and oil, as well as other debris. If not properly cleaned, your oven hood could become a fire hazard, while also losing the functionality to clean your kitchen air appropriately.
Bar-b-que cleaning
It's easy to see how dirty your bar-b-que can become after just a couple of uses. Over time, buildups can become heavier, creating all sorts of fire hazards and air quality issues. Let us take care of cleaning so you don't have to.
Wall heater cleaning
Have a wall heater in your home? It could become a trapping ground for lint, debris, dirt and dust over time. It's important to properly clean your wall heater periodically. L Seven N Company Inc., Ventilation Cleaning Specialists is ready to assist you when that time comes.
Smoke damage cleaning
Fire damage can leave a lasting mark on your home, even after the debris is cleaned up. Smoke lingers not only in smell, but in the pathogens present in this odor. We work hard to absolve your home of any smoke damage, to ensure you're completely free of recent fire reminders.
Central vacuum cleaner maintenance
Central vacuum systems require periodic emptying of the dirt canister or replacing the filter bag, typically 2–4 times per year.
Whether you need a routine chimney sweep or a simple dryer vent cleaning in Santee, CA, L Seven N Company Inc., Ventilation Cleaning Specialists is here to assist you. Get in touch with us today by calling 619-448-7707 for more information about our many air cleaning and hazard prevention services.
Contact Us Today for Your Free Consultation